Meelan N. Patel, M.D.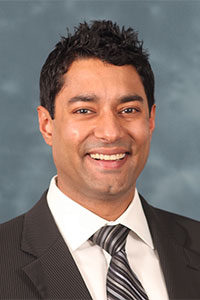 Dr. Meelan Patel received Bachelor of Arts degrees in biological sciences and economics from Columbia University in 2001. After spending one year performing gene therapy research at the Weill Medical College of Cornell University, he earned his medical degree from New York Medical College. He completed his internship and residency in orthopaedic surgery at the SUNY Downstate Health Sciences Center in Brooklyn. As a resident he received extensive training in all aspects of orthopaedic surgery.
After graduating from residency, Dr. Patel entered a prestigious orthopaedic trauma fellowship at the University of Pittsburgh Medical Center. During this time, he trained under some of the world's finest orthopaedic trauma specialists at a high-volume trauma center.
As an orthopaedic traumatologist, Dr. Patel is skilled in the management of all levels of orthopaedic trauma from simple fractures to high-speed, high-energy injuries involving multiple extremities. His specialties include treatment of fractures of the pelvis and acetabulum (hip socket), periarticular fractures (those involving joints), and all fractures of both the upper and lower extremities, in some cases using minimally invasive techniques. In addition, his expertise includes the management of late complications of fractures including nonunions, malunions, post-traumatic infections, and post-traumatic arthritis.