Michael A. Palmer, M.D.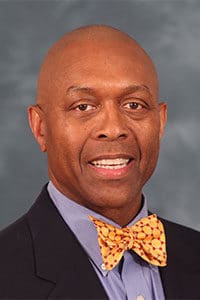 Dr. Palmer completed his bachelor's degree at Norwich University graduating with honors.  He majored in education in sciences with a concentration in biology and chemistry.  While he was at Norwich University, he was a member of the Corps of Cadets.  He was the recipient of an Air Force ROTC Scholarship during his undergraduate training.  Dr. Palmer obtained a Master's degree in Italian Language and Literature at the University of Perugia in the region of Umbra in Italy.  He also played professional basketball while he was in Umbra and on the island of Sardinia and Rome.  While living in Italy, he enrolled at the University of Rome School of Medicine and Dentistry where he completed his medical education, graduating with honors and serving four years as an intern and resident in traumatology and orthopaedics.  He received honors on his doctorate dissertation in the Department of Traumatology and Orthopaedics.  He returned to the United States and joined the Air Force Reserve at Westover Air Force Base where he served and became Chief of Aerospace Medicine for 12 years.
Dr. Palmer completed a residency in Internal Medicine at New York Infirmary Beekman Downtown Hospital/New York University in 1991.  In his third year, he was appointed Chief Medical Resident.  He then embarked on a second residency in Physical Medicine and Rehabilitation which he completed in 1994 at the University Of Pennsylvania School Of Medicine.  He then completed a Sports and Spine Medicine Fellowship at Beth Israel Medical Center in New York where he was a clinical instructor of rehabilitation medicine and involved in the development of many protocols for postoperative rehabilitation for the anterior cruciate ligament, meniscal injuries, and total knee replacements as well as patellofemoral pain syndrome.  He was involved in the treatment of college athletes and professional athletes from the New York Knicks and the New York Rangers.
After his fellowship in New York, Dr. Palmer moved to the Princeton, New Jersey area and joined the practice of Princeton Orthopaedic Associates in 1995.  During the early part of his practice, he was on staff at the Medical Center of Princeton where he performed spinal cord intraoperative neurophysiology and rehabilitation medicine consultations.  He went to UCLA School of Medicine in 1997 to study acupuncture medicine.  He later returned after completing the program and integrated it with the practice of rehabilitation medicine.
Dr. Palmer was called into activation after the 911 tragedy and was on active duty at Westover Air Force Base and temporarily assigned at Qatar, Afghanistan and Iraq.  He remained activated for three years.  Dr. Palmer has received multiple military achievements awards to include 3 meritorious service awards. He retired in 2016 after 27 years of service as a senior ranking officer in the United States Air Force. Dr. Palmer credits his current standards and values in honesty and integrity to his military education that he received at Norwich University.
After his activation, he returned to Princeton Orthopedic Associates and continued the practice of rehabilitation medicine.  Dr. Palmer has a special interest in sports medicine rehabilitation, neck pain and back pain, electrodiagnostic neurophysiology to include EMGs and nerve conduction studies.  He is fellowship trained in selective lumbar and cervical spinal injections as well as alternative medicine for the treatment of acute and chronic myofascial pain syndromes.  Dr. Palmer also performs Disability and Independent Medical Examinations.  He is currently on staff at the Penn Health System University Medical Center of Princeton. Dr. Palmer is certified by the American Board of Pain Management, He is a Certified Independent Medical Examiner and he is a Diplomate of the American Board of Disability Analysts.
Dr. Palmer enjoys playing competitive basketball with the Masters Basketball Association which is an international basketball league for players over 45 years old and keeping fit with his wife and three children. Dr. Palmer enjoys all types of music, specifically, playing the piano and bass guitar with his jazz, blues and southern rock band "Rest Assured."
In 2018, Dr. Palmer earned the distinction of being the Top Doctor in the Princeton New Jersey area for Sports Medicine and Pain Management.
In 2018 Dr. Palmer was named to be a member of the Board of trustees at Norwich University in Northfield Vermont
Testimonial

"Dr. Michael Palmer provided me with excellent medical care and gave me sage advice that still resonates with me today: Take the time to care for your back and body. It is like a bank. Put a nickel in and get a dime out. With his direction, I underwent PT and then segued into working with a trainer. This care eliminated years of back pain, and I am happy to say that I am now pain free for two years. …" read more
Leave a response