W. Thomas Gutowski, M.D.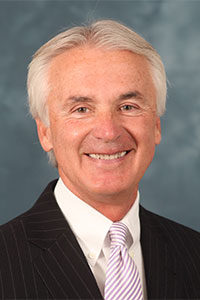 Dr. Gutowski completed his secondary school training at Seton Hall Preparatory School in 1972. He then matriculated to Columbia University, receiving a Bachelor of Arts degree in Biology. In 1980, he was awarded his Medical Degree from Cornell University Medical College in New York City. Upon completing a two year general surgical residency training program at Yale University, he completed an orthopaedic residency at the same institution. He served as Clinical Instructor and Orthopaedic Chief Resident at Yale University in 1984/1985.
While at Yale, he completed various research projects and co-authored numerous papers involving orthopaedic surgery and Sports Medicine. In 1985, he moved to Princeton, New Jersey and has practiced at the Medical Center at Princeton since. He has served as the President of the Medical and Dental staff at the Medical Center and as a member of the Board of Trustees at this institution. He has also served on the executive committee of the Mercer County Medical Society and is currently a board member of the Princeton Individual Practice Association.
Testimonial

"My wife and I call Dr. Gutowski "THE MIRACLE MAN". The doctor's bedside manner was really impressive. All my questions before the operations were answered. Although the procedure and rehab came with a good amount of pain, I never thought about not having the second surgery. Dr. Gutowski and his staff prepared me for the operation…." read more
Leave a response