W. Thomas Gutowski, MD, Named Medical Director of The Jim Craigie Center for Joint Replacement. The Center was named to acknowledge a generous gift from Jim Craigie, CEO of Church & Dwight Co., who had both hips replaced at the former University Medical Center at Princeton. He was so pleased with his care that he made the donation in honor of his surgeon, W. Thomas Gutowski, MD, FAAOS, who is Medical Director of the Center and a Partner at Princeton Orthopaedic Associates. Dr. Gutowski has been practicing in Princeton since 1985. He also headed the team that was instrumental in the Center receiving The Joint Commission's Gold Seal of Approval®
The Jim Craigie Center for Joint Replacement, offers the latest minimally-invasive procedures, research-based clinical protocols, and a thorough program of pre and post-operative care for patients receiving total knee or total hip replacements. Patients receive care from highly experienced, board-certified orthopaedic surgeons and anesthesiologists who are supported by specially trained staff, including nurse anesthetists, hospitalists, orthopaedic-certified nurses, physical and occupational therapists, and specialized technicians.
To learn more about Dr. Gutowski please go HERE.
---
"Gutowski uses advanced imaging techniques to precisely locate the torn areas and then makes a few strategically located injections of a new biologically formulated material that promotes the growth of brand new cartilage that bonds to the remaining cartilage."

Rein, Richard. "A New Knee: Diary of a Step-by-Step Recovery." U.S.1 [Lawrence, NJ], 24 June 2014, www.communitynews.org/princetoninfo/coverstories/a-new-knee-diary-of-a-step-by-step-recovery.
---
Dr. Gutowski is proud of the cutting-edge techniques he uses for knee replacements and was more than happy when Richard K. Rein asked to feature him in an article about knee replacements that documents that recovery! Please read the full article featured on the U.S.1 website!
Read A New Knee: Diary of a Step-by-Step Recovery by Richard K. Rein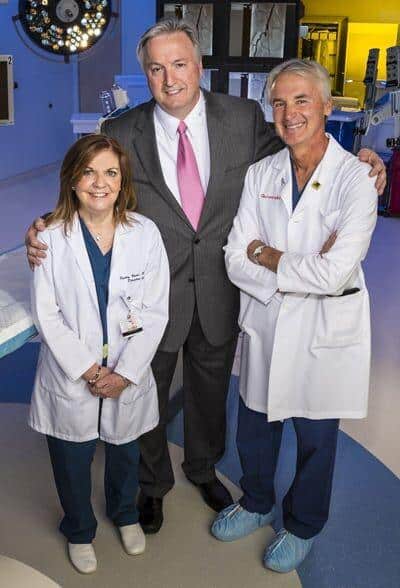 Dr. Hari Bezwada, an orthopedic surgeon who specializes in adult hip and knee replacement, has been named the Medical Director of the Marjorie G. Ernst Joint Replacement Center of Excellence at Capital Health Medical Center – Hopewell.
Last year, Dr. Bezwada served as physician champion for Capital Health to receive disease-specific certification for Total Joint Hip Replacement from The Joint Commission.
An orthopedic surgeon with Princeton Orthopaedic Associates, Dr. Bezwada attended Albany Medical College and completed residencies at Columbia University Medical Center, Drexel University College of Medicine and Allegheny University Hospital. He also completed fellowship training in knee replacement at Pennsylvania Hospital in Philadelphia and joint reconstruction at Sinai Hospital of Baltimore in Maryland. He is board certified by the American Board of Orthopaedic Surgery.
To learn more about Dr. Bezwada please go HERE.