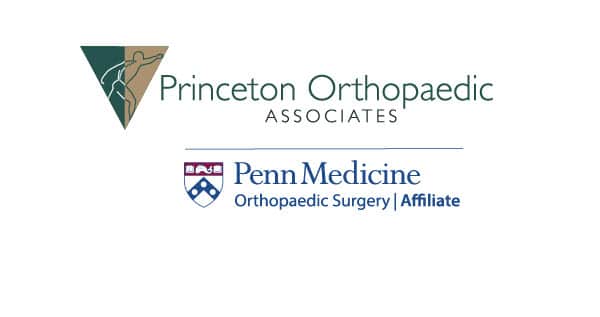 Penn Orthopaedics and Princeton Orthopedic Associates have announced a new strategic alliance in an effort to enhance and continue to improve orthopaedic care to patients in New Jersey and Pennsylvania. As part of the Penn Medicine Orthopaedic Specialty Network, physicians and surgeons at each entity will work collaboratively across state lines to expand patients' access to highly specialized orthopaedic care, while improving care team communication and processes and collecting data to help physicians advance clinical research and care.
As part of this alliance, Princeton Orthopedic Associates' 25 physicians and five practice locations will further expand the footprint of the Penn Orthopaedics network of affiliated physicians and hospitals – which also includes Cape Regional Medical Center in New Jersey and Bayhealth in Delaware – to reach to those in central New Jersey.
"When looking for a partner in the tri-state area, we focused on finding an institution which shared our commitment to providing the highest quality care, to creating an environment where our patients and their families would feel most comfortable and cared for, and to aligning with a group that would be unwavering during the changing healthcare climate," said Stuart Levine, MD, president of Princeton Orthopedic Associates. "In Penn Medicine Orthopaedics, we found the level of dedication and personalized patient care that we had been looking for in a regional partner."
"One of the main goals of the Penn Orthopaedics team is to provide the best orthopaedic care, whether a joint replacement, a hand transplant or a cartilage repair, to the greatest number patients," said L. Scott Levin, MD, FACS, chair of Orthopaedic Surgery and a professor of Plastic Surgery at Penn Medicine. "The partnership with Princeton Orthopedic Associates, the leading community group in central New Jersey, was a natural fit, as our missions are built on the same ideals: taking the best possible care of our patients and forging strong relationships with them and their families, and advancing practice through clinical innovation."
Princeton Orthopedic Associates is already one of the largest orthopaedic practices in New Jersey, serving primarily those in Mercer County and by proximity to Pennsylvania, those in northern Bucks County.
https://www.pennmedicine.org/news/news-releases/2018/january/penn-medicine-orthopaedics-and-princeton-orthopedic-associates-forge-strategic-partnership