Mark J. Pressman, M.D.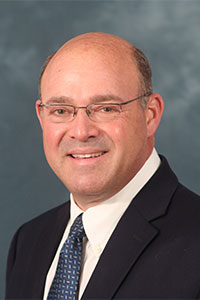 Dr. Mark Pressman is an established, general Orthopaedic Surgeon who brings with him 17 years of experience and expertise to the practice. Previously affiliated with Lawrence Orthopaedics, he is a graduate of Muhlenberg College and received his Medical Degree from Jefferson Medical College in Philadelphia. He completed his training in Orthopaedics at UMDNJ-University Hospital, Newark, NJ, where he served as Administrative Chief Resident. Dr. Pressman has served as President of the Medical Staff at Capital Health, Chairman of Surgery, also at Capital Health, and Section Chief for the specialty. He offers special proficiency in trauma-related injuries to the pelvis and upper and lower extremities, joint replacement and arthroscopy, including Hip, shoulder knee and ankle.
Dr. Pressman is on staff at Capital Health, including the Hopewell campus, Robert Wood Johnson Medical Center-Hamilton and St. Francis Medical Center.
Testimonial

"I consider it my good fortune to have become a patient of Dr. Pressman since 2007 when he replaced my first hip. Since then, he has replaced my other hip and two shoulders with excellent results…." read more