Stuart E. Levine, M.D.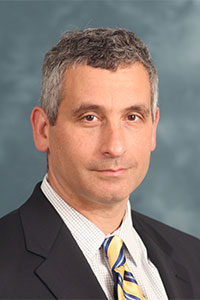 Dr. Levine graduated magna cum laude from Amherst College in 1985. He received his Medical Degree from the New York University School of Medicine in 1989. His surgical internship and residency in orthopaedic surgery were performed at the Hospital of the University of Pennsylvania during which time he served as a clinical instructor. He completed this training in 1994. He then served as a Fellow in Orthopaedic Foot and Ankle Surgery at the Union Memorial Hospital in Baltimore, finishing in 1995.
Prior to joining Princeton Orthopaedic Associates, Dr. Levine was a member of the faculty of UMDNJ-Robert Wood Johnson, rising to the position of Associate Professor and Director of the Foot and Ankle Service. He has served as a foot and ankle consultant for the Princeton, Rutgers, and Rider University athletic programs.
Dr. Levine is board certified in orthopaedic surgery and is an active member of the American Academy of Orthopaedic Surgery and the American Orthopaedic Foot and Ankle Society. He has authored a wide array of scientific and clinical papers and a chapter in a major foot and ankle textbook. He has presented his research at many national meetings and has served on the faculty for a number of continuing medical education courses.
Testimonial

"I wish to extend my sincere compliments to Dr. Levine and his staff for the excellent care given to me when I broke my ankle in three places.
…" read more