Welcoming Dr. Saleh to Our Team: A Leader in Spine Surgery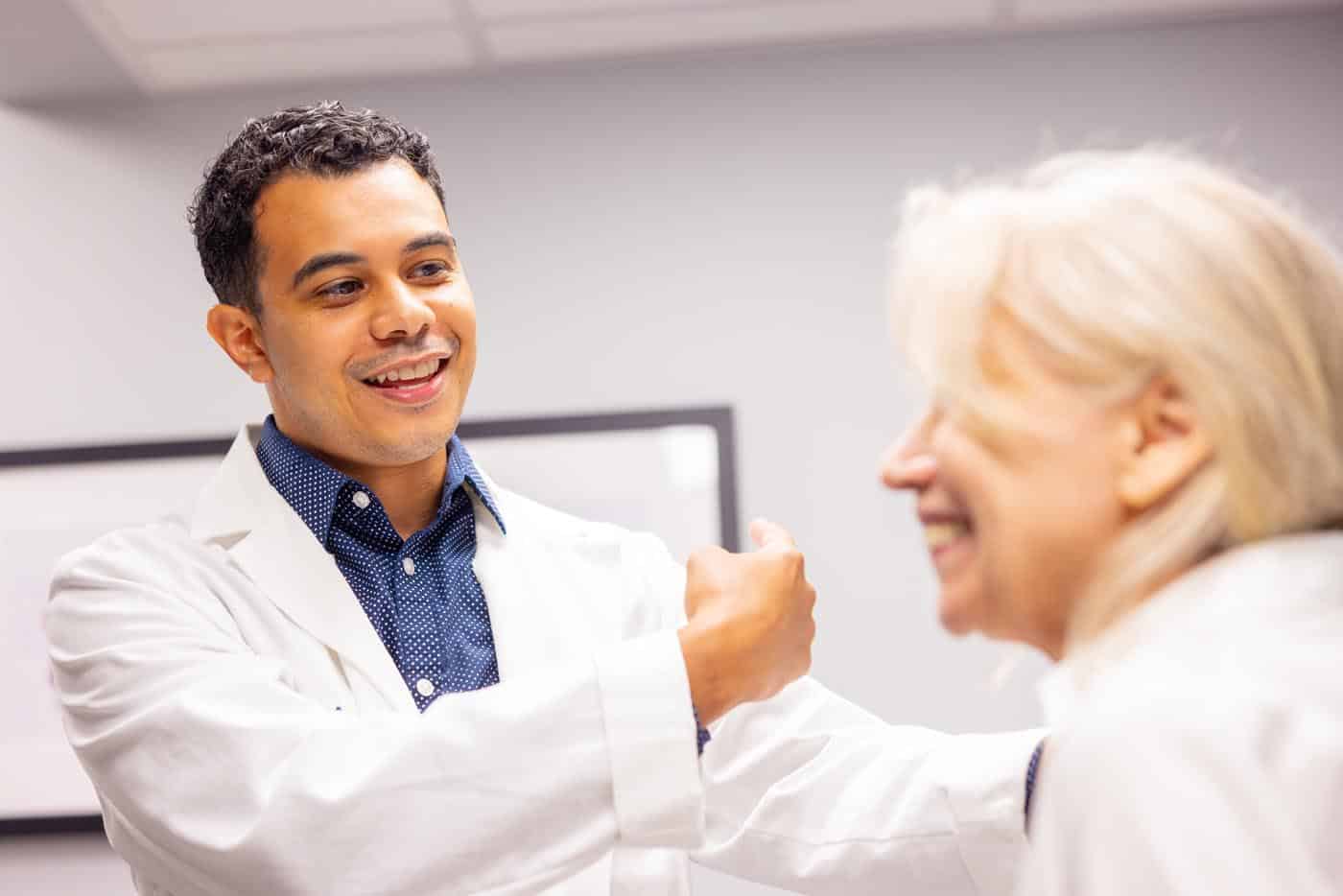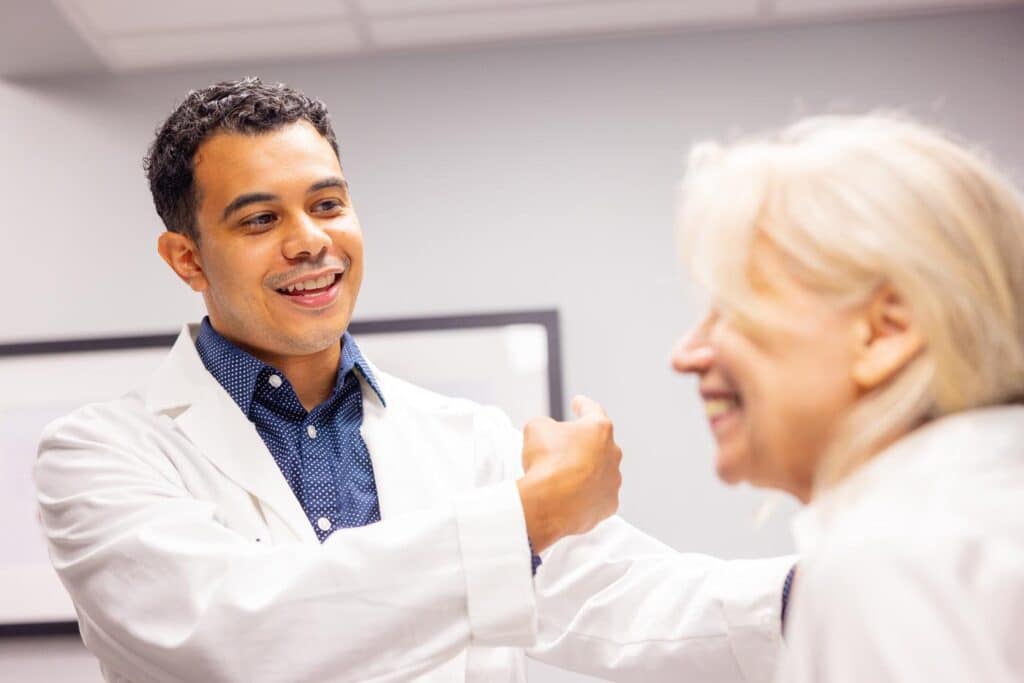 We are thrilled to introduce the newest addition to our POA team, Dr. Saleh, a distinguished specialist in the field of spine surgery. Dr. Saleh's impressive educational background, unwavering dedication to patient care, and extensive experience make him an invaluable asset to our practice.
Educational Excellence
Dr. Saleh's journey to becoming a spine surgeon began with his academic prowess. He obtained his Medical Degree from the prestigious New York University Grossman School of Medicine. Complementing this achievement, he earned a Bachelor of Science in Biomedical Education from City College of New York's Sophie Davis School. This solid educational foundation has propelled him to the forefront of the medical field.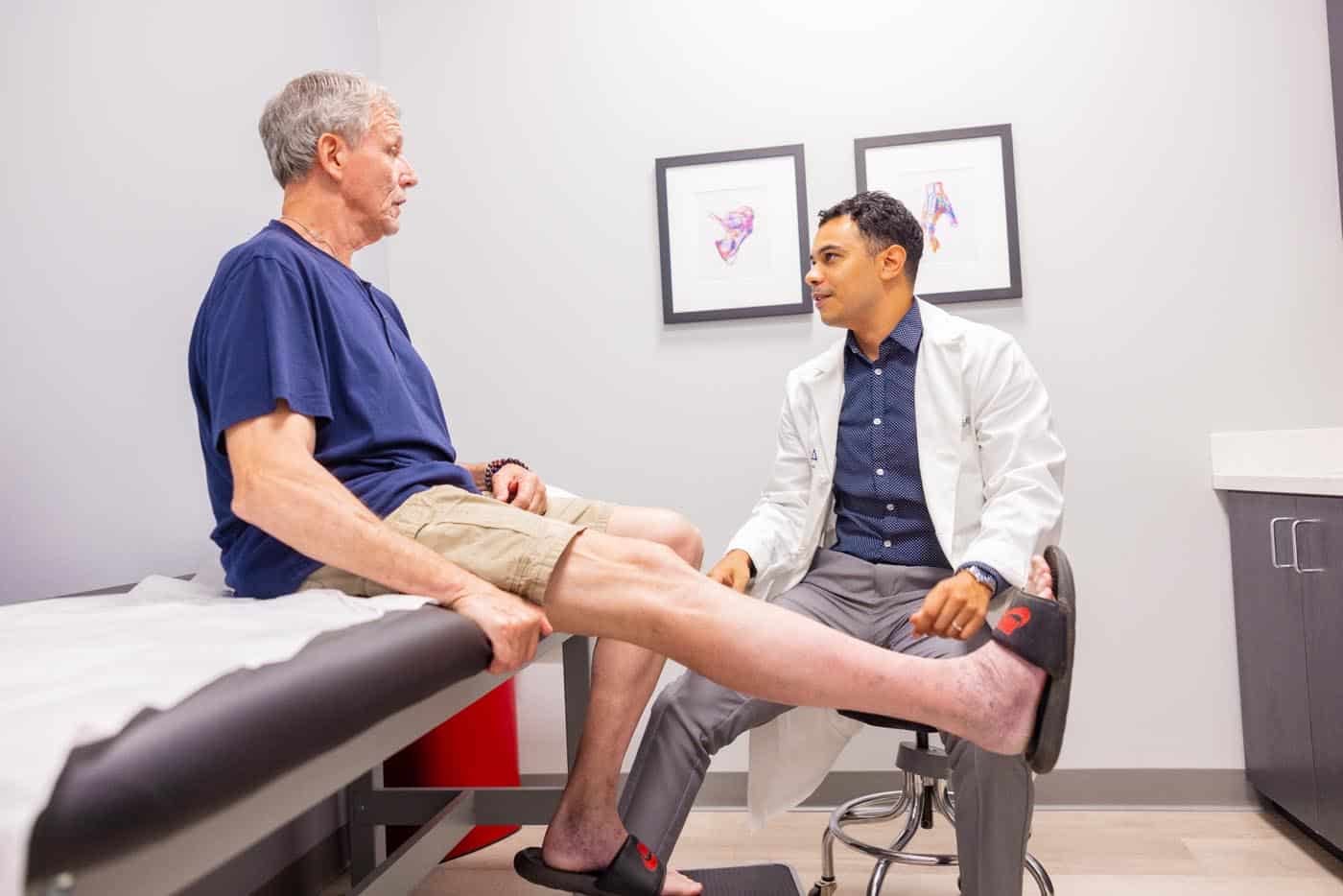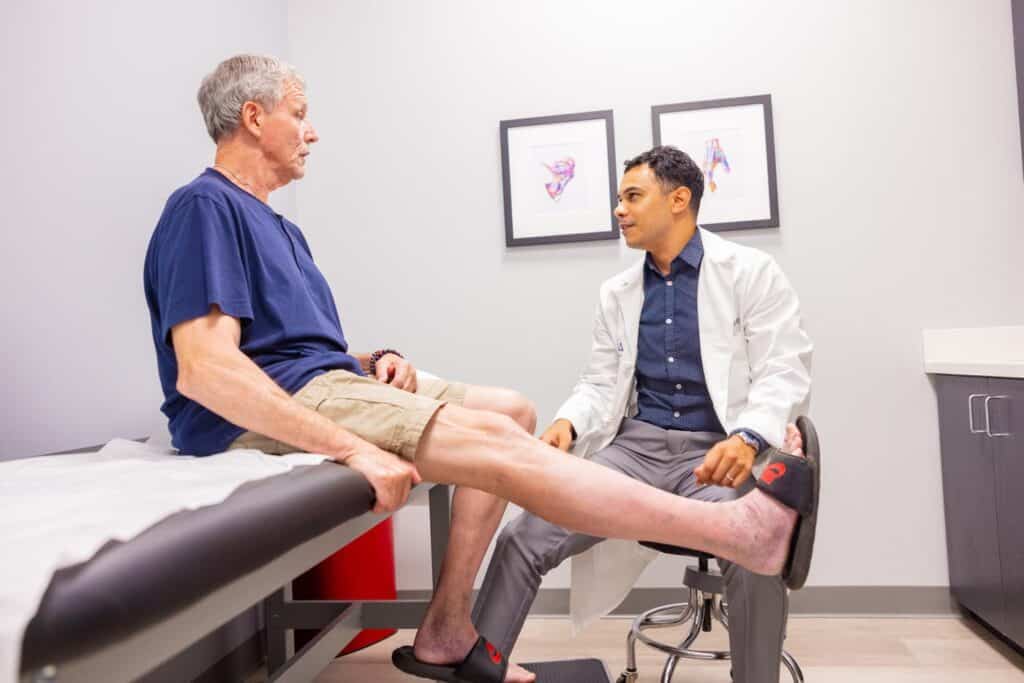 Clinical Expertise
Following his education, Dr. Saleh completed an Orthopaedic Surgery Residency at NYU Langone Health, where he honed his surgical skills and medical knowledge. His commitment to excellence led him to a Spine Surgery Fellowship at the renowned Rothman Orthopaedic Institute/Thomas Jefferson University. With this intensive training, he has become a recognized authority in spine surgery, providing patients with exceptional care and outcomes.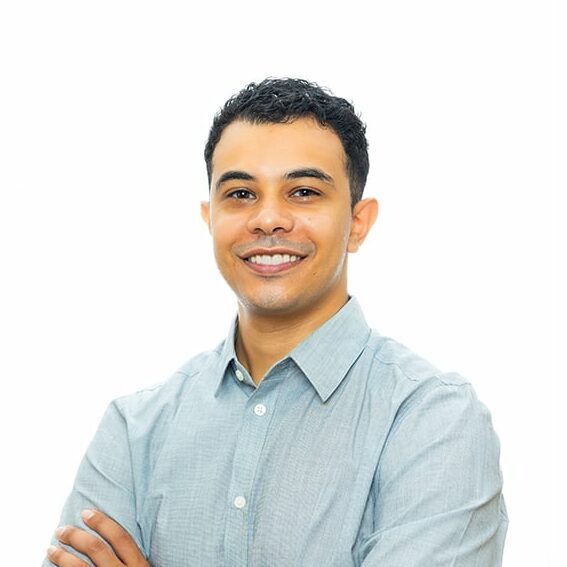 Professional Affiliations
Dr. Saleh's dedication to staying at the cutting edge of his field is evident in his membership in esteemed medical organizations, including the National Association of Spine Surgeons and the American Academy of Orthopaedic Surgeons. These affiliations reflect his commitment to ongoing education and the implementation of the latest advancements in spine surgery techniques.
Awards and Certifications
Recognized for his outstanding contributions, Dr. Saleh has received several prestigious awards throughout his career. These include the Executive Chief Resident title during his NYU Langone Orthopaedic Surgery Residency, the Nate Bondi Memorial Award, and the Award for Outstanding Research in Orthopaedic Surgery from New York University Grossman School of Medicine. His dedication to research and innovation is further underscored by his extensive list of peer-reviewed publications.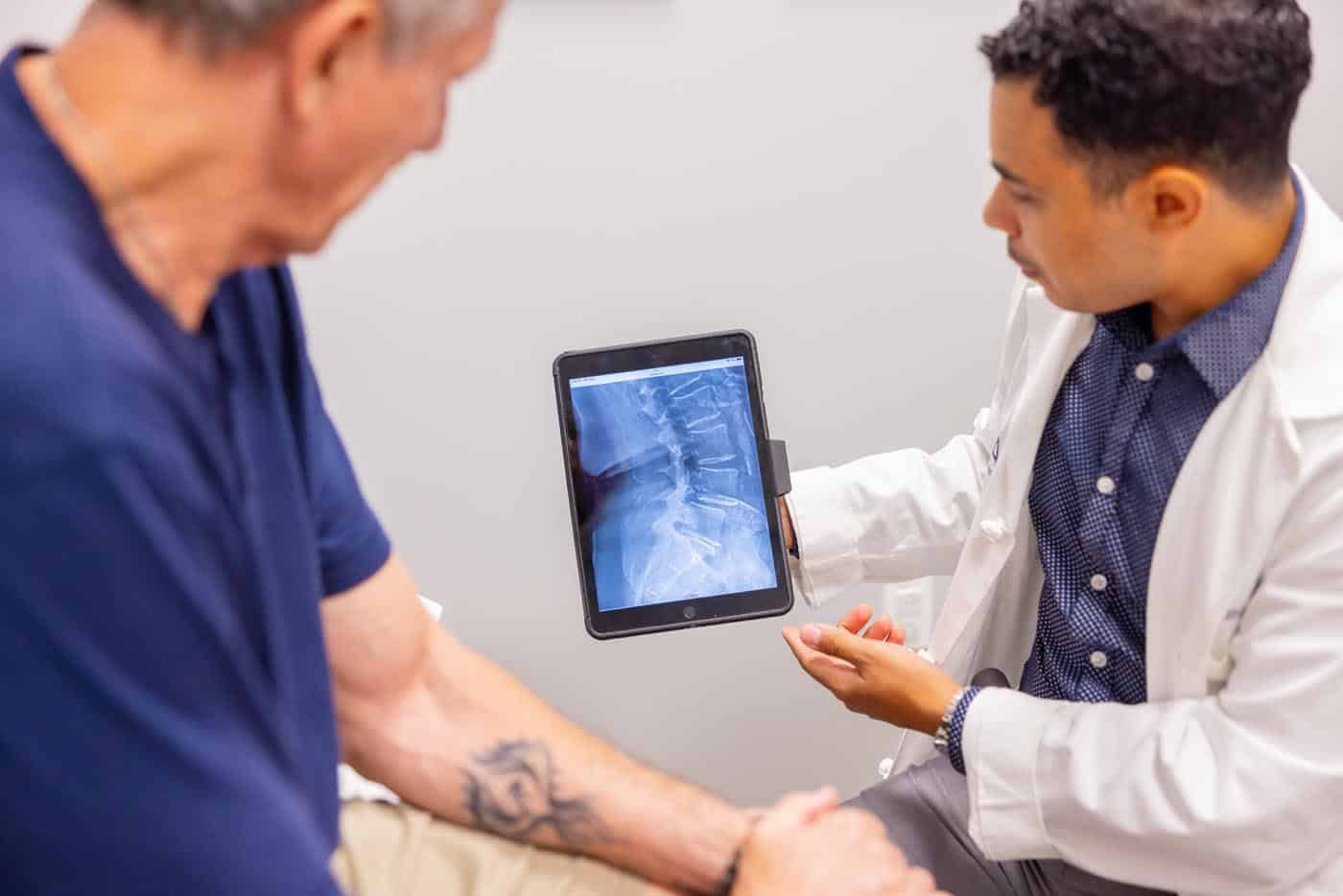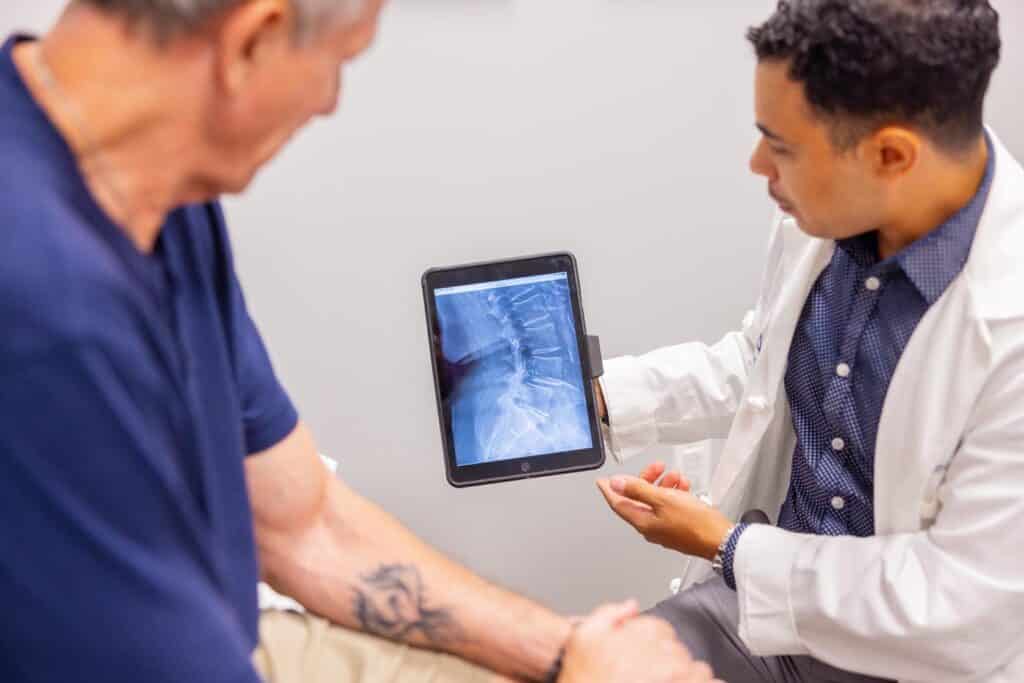 Your Path to Better Spine Health
We are excited to have Dr. Saleh as part of our team, and we invite you to schedule a consultation with him to discuss your spine health. Whether you're seeking treatment for a spinal condition, exploring surgical options, or simply looking for guidance on maintaining a healthy spine, Dr. Saleh's expertise and compassionate care will ensure you receive the highest quality treatment.
You can learn more about Dr. Saleh here. Don't hesitate to contact our office today to schedule your appointment with Dr. Saleh. We look forward to helping you on your journey to a healthier, pain-free spine.